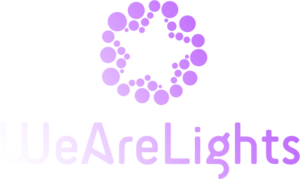 We reinvented the festival experience.
We Are Lights is a new format fully developed and designed by WonderLab. It is the first interactive festival exclusively for teenagers from 12 to 17 years old.
A 100% interactive experience that combines a mobile app, LED wristbands with RFID technology within a gamified festival of arts and music.
THE FIRST INTERACTIVE FESTIVAL