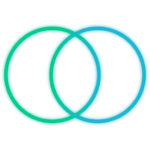 A hybrid event takes place in a physical location with an in-person audience, which is also attended by an online audience virtually.
We are experts in interactive experiences, both online and face-to-face, which is why we focus on ensuring that the "virtual" audience and the "real" participants experience a coherent event, with the same level of engagement and interaction.
¡CONTACT US!

Fill in your details to request more information or coordinate a meeting with our production team. ¡We look forward to your message!